Please click
here
for information about Jonesboro State Bank CoronaVirus/COVID-19 Response
Business Banking
We pledge to be worthy of your business by offering a comprehensive suite of support services including tailored financing to fit your specific needs, Bill Pay, ACH - Cash Management Services, and Web Connect as well as Direct Connect access for Quicken® and QuickBooks®.
Business Checking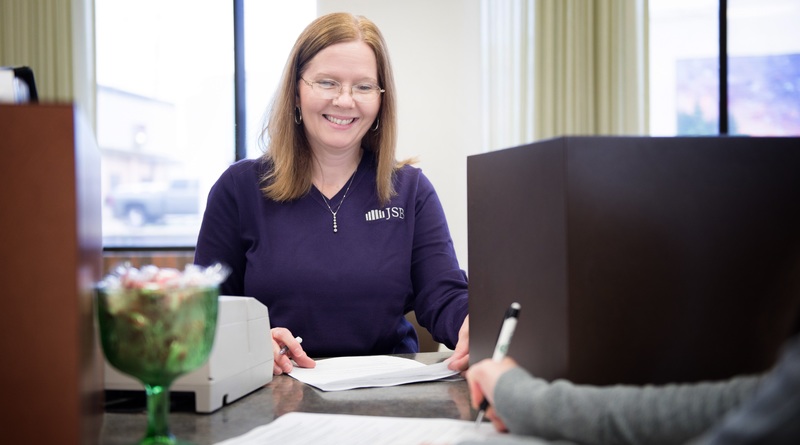 We service all types of businesses. Whether you are operating through an LLC, a partnership, a corporation, government agency, or you own your own business it is our pleasure to serve you.
For Public Fund accounts, we maintain letters of credit and pledged securities for all your uninsured deposits. You have enough hassles running your agency. Keeping up with pledging requirements is one way we can lighten your load.

Back to Top
Commercial Loans
Our loan department handles a large variety of different commercial loans. We would love to discuss different loan options with you. Come in or call us today to talk to us about your financial needs. Our phone number is (318) 259-4411. If it's more convenient for you to apply online, go right ahead. We'll start working on your loan request immediately, and contact you shortly.

Back to Top
About Us
Jonesboro State Bank strives to invest in Jackson Parish and the surrounding areas to create opportunities for our customers and area citizens.
Learn More

Feedback
We pledge to be mindful of each customer's individual needs and goals, and we want to make sure we are living up to that pledge. Please take the time to provide us feedback on your banking experience so we can better assist all of our customers.
Get in Touch

Security is Our
#1 Responsibility to
Our Customers
Help protect your investments better by understanding
how to prevent yourself from these threats.
Security Center