Our Pledge
We pledge to invest 10% of our profits in Jackson Parish and the surrounding areas to create opportunities for our customers and area citizens thus becoming a preferred banking partner.

Pledge 10 seeks to promote four specific areas of focus within the bank's geographic vicinity: Education, Youth Development, Financial Literacy, and Community Enrichment. Pledge 10 is an expression of the promise we make to our customers and community.
Are you a Pledge 10 Grant recipient? Congratulations! Click here to go to the Recipients' Portal
Our Impact
Farmers Market Youth Booth
Ruston Farmers Market hosts a Youth Booth to support entrepreneurs under the age of 18 who are interestedin selling locally grown or handmade products. RUSTON, Louisiana (May 31st 2023) – The Ruston Farmers Market will provide a vendor booth at no cost toyoung entrepreneurs seeking to launch ... read more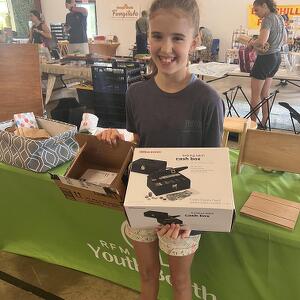 Caney Lake Pier at Ebenezer
Ebenezer Boat Launch at Caney Lake is getting an upgrade! Jonesboro State Bank through it's Pledge 10 program has funded the construction of a new handicap accessible fishing pier. This new pier extends 90 feet and has 706 square feet of usable surface. "This pier will allow more people to en... read more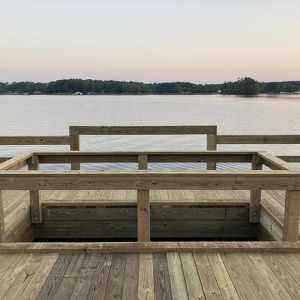 Shrek Summer Musical
Once upon a time, in a far away swamp, there lived an ogre named Shrek. One day, Shrek finds his swamp invaded by banished fairytale misfits who have been cast off by Lord Farquaad, a tiny terror with big ambitions. When Shrek sets off with a wisecracking donkey to confront Farquaad, he's hand... read more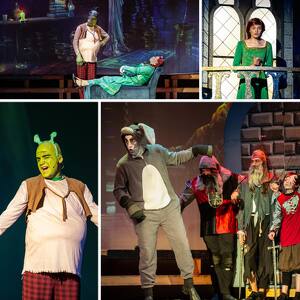 Tri-Parish STEM Camp
Pledge 10 sponsored a STEM Camp with the help of our local 4-H program. See below for some great details on the camp! Parishes Involved Winn, Jackson, and Bienville Relevance School State Test Scores in the included parishes indicate that students are lacking skills in the areas ta... read more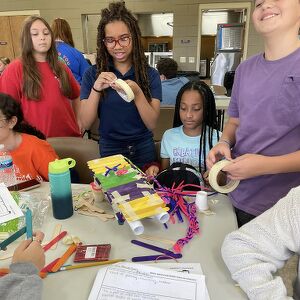 Jonesboro-Hodge High School Ag Department Landscaping Project
J-HHS Ag Department is thrilled to announce the upcoming landscape and design to beautify our campus. Thanks to Jonesboro State Bank Pledge 10, our students will be hard at work once they return in August. Many students will be building wood projects for this beautification and others will be hands ... read more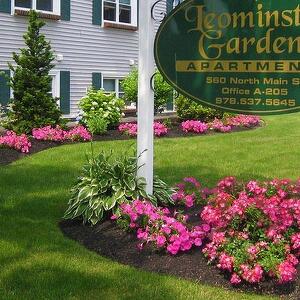 Ambulance Receives $10K Pledge 10 Grant to Support Education Programs
Jackson Parish Ambulance Service District (JPASD), in partnership with Jonesboro State Bank, has received a $10k grant to support upgrades to their Professional Education Center. The purpose of the grant is to purchase virtual reality equipment and student licenses for the training center at JPASD. ... read more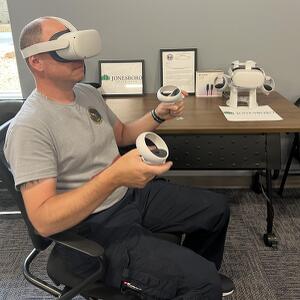 Commitment
We pledge a commitment to our community's health and sustainability through strategic donations and grants.
Dependability
We pledge to consistently provide a dependable, friendly, and respectful banking experience.
Engagement
We pledge to be engaged in the positive development of our young people through support of local youth activities and organizations.
Gratitude
We pledge to remain thankful for our customers, employees, forbearers, and all who work to make our community strong and safe.
Investment
We pledge to invest in our community's future by supporting academic programs and providing scholarship opportunities for graduating seniors.
Leadership
We pledge to be the dedicated, ethical business leader you deserve.
Mindfulness
We pledge to be mindful of each customer's individual needs and goals.
Trust
We pledge to honor your trust by maintaining safe and sound banking practices so we can serve you for years to come.
Value
We pledge to add value through formal and informal financial literacy education increasing our customers' ability to confidently make sound financial decisions.
Worth
We pledge to be worthy of your business by offering a comprehensive suite of support services.
About Us
Jonesboro State Bank strives to invest in Jackson Parish and the surrounding areas to create opportunities for our customers and area citizens.
Learn More

Feedback
We pledge to be mindful of each customer's individual needs and goals, and we want to make sure we are living up to that pledge. Please take the time to provide us feedback on your banking experience so we can better assist all of our customers.
Get in Touch

Security is Our
#1 Responsibility to
Our Customers
Help protect your investments better by understanding
how to prevent yourself from these threats.
Security Center
Please be advised that you are leaving Jonesboro State Bank's website.
Jonesboro State Bank does not endorse or control the content of third party websites. The security and privacy policy on these sites may be different from ours.