2019 Spring Grants Awarded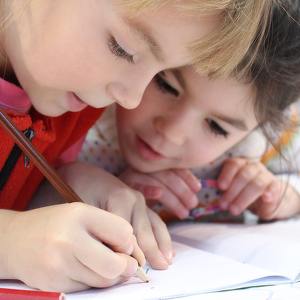 We pledge to invest 10% of our profits in Jackson Parish and the surrounding areas to create opportunities for our customers and area citizens thus becoming a preferred banking partner.
Pledge 10 seeks to promote four specific areas of focus within the bank's geographic vicinity: Education, Youth Development, Financial Literacy, and Community Enrichment. Pledge 10 is an expression of the promise we make to our customers and community. Below are the grants awarded for Spring 2019.
Weston High School: $4,800
WHS will use these funds to expand the Yearbook course into a technical education course covering graphic design, photography, and business administration.
Mercy Medical Health Clinic: $8,000
Mercy Medical will use these funds to purchase a CBC analyzer. This machine will allow Mercy Medical to perform preventative screenings and rapid diagnosis for our community regardless of the patient's insurance status or ability to pay.
Jackson Parish School Board: $8,000
The JPSB, along with its partners: Jackson Parish Police Jury, Louisiana Delta Community College, Jackson Parish Chamber of Commerce, North Louisiana Economic Partnership, and Workforce Investment Board - SDA-83 will use these funds to close the regional skills gap between workforce needs and the current and future workforce.
Weston High School: $6,700
WHS will use these funds to enhance their Positive Behavior Intervention and Support (PBIS) program. PBIS is a program focused on improving student behavior through positive reinforcement.
Boy Scouts Troop 523: $5,250
The Troop 523 will use these funds as seed money to buy supplies and build a Boy Scout Troop in Jackson Parish.
Jonesboro Hodge High School: $5,000
JH-HS will purchase furniture, books, and computer equipment for the high school library.
Quitman High School Cheerleading: $6,700
The QHS Cheerleaders will use these funds to implement the "Cheer Strong" project, a collaborative effort to promote school and community spirit.
Jackson 4-H Foundation: $4,000
These funds will be used to further support the 4-H's "Empowering Youth" campaign. This campaign seeks to increase after school programming to further develop our young people into responsible leaders and engaged citizens.
Jonesboro Hodge Elementary School: $2,500
These funds will be used to provide multi-sensory activities and field trips for the special education student body of Jonesboro Hodge Elementary School.
Quitman Fire District #1: $4,000
These funds will be used to purchase specialized cleaning equipment for fire service equipment. If not properly maintained, fire service equipment can contain hazardous materials which put firefighters in danger of cancer and other illnesses.