Hurricane Laura Relief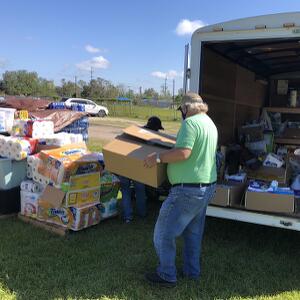 In August 2020, Lake Charles was decimated by Hurricane Laura. The strongest category 4 hurricane to make landfall in Louisiana in over 100 years, Hurricane Laura, left 650,000 Louisianians without electricity. The devastation was exacerbated by the pandemic's affect on relief efforts. Jonesboro State Bank teamed up with Boy Scout Troop 523 to gather non-perishable food, cleaning supplies, medical supplies, fans, and hygiene products to be delivered at drop off stations in Southwest Louisiana.
"We have family in Lake Charles, so we have seen videos and pictures of the destruction that didn't make the news. It is heart breaking, and our prayer is that these supplies will help those suffering know they aren't alone." - Thurston Allen
Jonesboro State Bank wants to thank the Slezak family and Boy Scout Troop 523 for their assistance collecting and shipping supplies.